Check out our new sermon series
Are you looking for a worship service? You've come to the right place! Every week, our worship service will be posted right here. C

lick on the link below and it will take you to a video of o

ur latest service.
Click on the link below to download the ZOOM software and join our online Bible studies. Click on the buttons below when the meeting begins to be connected.
Summer Street Church is a diverse community, made up of people seeking God with one spirit. Our church welcomes people from all walks of life who are interested in exploring what it means to practically follow Jesus in the 21st century. We believe that church should be a place where people can be free to discover what God has for their lives, learning from scripture, and serving in community. Therefore, on a Sunday morning you will always hear relevant sermons, contemporary worship, sincere prayer and more. Throughout the week, you will find our members gathering for various church related activities. We've got a lot going on! So don't be shy, come check us out.
Lunch with Jesus
Women's Bible Study
12pm
4 Trotters Ln.
will resume on January 6th
​
​
Worship Band Practice
7:00-8:30pm
1 Summer Street (Sanctuary)
Sundays are just the beginning!
Check out our upcoming events and see where you fit in! God has called you to invest in a Christ-centered community. How will you respond?
Announcement: In response to the current COVID-19 crisis, all church services and events will be cancelled until further notice. In the meantime, we will be considering ways to creatively address the spiritual needs of our community; including the possibility of providing worship services streaming online. Please sign up below or check our Facebook page for links to these events. For those who traditionally tithe in person, please consider using our online tithing option below. For the time being, our office staff will work from home. Both Pastor Thomas and our Office Administrator Julie will be available by phone and email throughout the week. If there is any way that we can serve you or pray for you, please do not hesitate to contact us. May God bless you and your family with peace and safety during this challenging season.
"Honor the Lord with your wealth, with the firstfruits of all your crops; then your barns will be filled to overflowing, and your vats will brim over with new wine."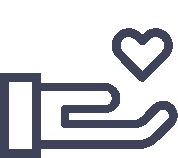 Register here to join our mailing list