We're back! Join us for church this Sunday at 10:15am. Don't forget to bring your mask. Everyone must wear one if they want to participate in the service. One will be provided for you, if you don't have one available.
If you don't feel comfortable coming back yet, don't worry about it!

Just check out our church Facebook page below to see our service broadcasted live. Immediately following the service, the video will be saved and posted to our Facebook page. The service will begin at our usual time on Sunday.
"How good and pleasant it is when God's people live together in unity!" Psalm 133:1B
Summer Street Church is a diverse community, made up of people seeking God with one spirit. Our church welcomes people from all walks of life who are interested in exploring what it means to practically follow Jesus in the 21st century. We believe that church should be a place where people can be free to discover what God has for their lives, learning from scripture, and serving in community. Therefore, on a Sunday morning you will always hear relevant sermons, contemporary worship, sincere prayer and more. Throughout the week, you will find our members gathering for various church related activities. We've got a lot going on! So don't be shy, come check us out.
Sundays are just the beginning!
Check out our upcoming events and see where you fit in! God has called you to invest in a Christ-centered community. How will you respond?
Women's and Men's Prayer Time will be continuing again in the Fall.​
"Honor the Lord with your wealth, with the firstfruits of all your crops; then your barns will be filled to overflowing, and your vats will brim over with new wine."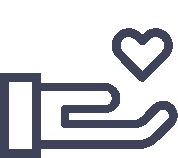 Register here to join our mailing list